WORK WITH US
CORPORATE COMMUNICATIONS
Good corporate com­mu­ni­ca­ti­on starts when the moti­va­ti­on of a company is made clear. That's why we like to start at exactly this point with our customers. Why does your company exist? What is the inner drive, the enthu­si­asm? Where is the heartbeat, what is the clear vision? What are the core values of your company?
If we under­stand "why", messages and stories can be produced and trans­por­ted much more effec­tively in corporate com­mu­ni­ca­ti­ons. Regardless of whether you want to com­mu­ni­ca­te intern­al­ly or extern­al­ly.
If you have not for­mu­la­ted a clear vision or "why" in this process yet, we will be happy to support you with this. If a vision already exists, we would love to get to know and under­stand it. Once we know the vision, the mission, as well as the values of a company, we produce targeted messages for the appro­pria­te audience via the right channels so that they can achieve maximum impact.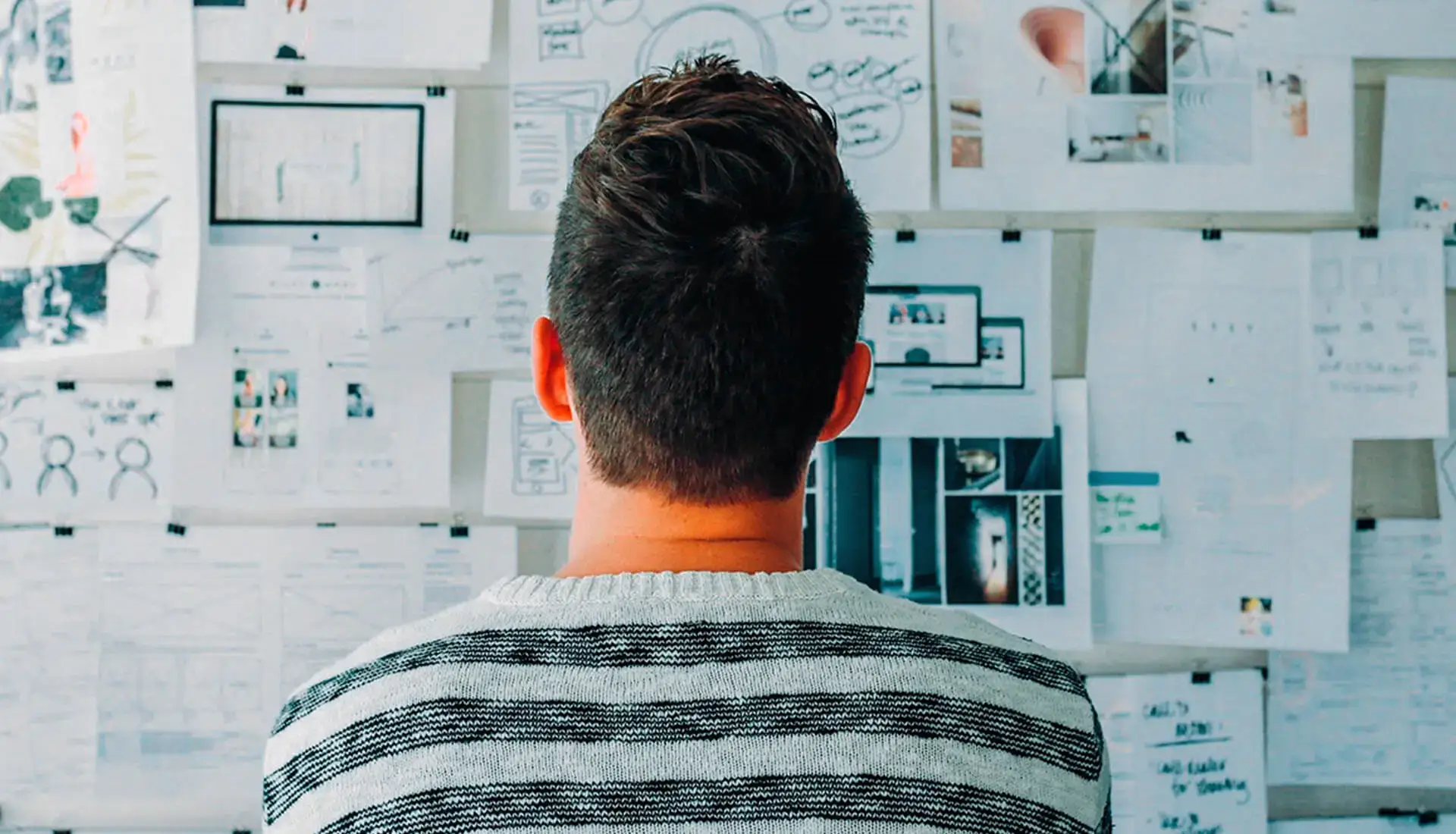 WHERE DO WE START?
At the beginning of every part­ner­ship, we make sure we are a good match. Then we usually visit you on site so you can get to know us: Who we are and what we do. Together we find out what the company truly needs and where we can start with our services. We help with both external and internal com­mu­ni­ca­ti­on. We have expe­ri­ence in both areas and have suc­cessful­ly imple­men­ted projects and com­mu­ni­ca­ti­on stra­te­gies.
WHAT DOES E‑PRODUCTIONS OFFER?
A key building block we offer is a workshop with your company's manage­ment level to find out the common heartbeat. In this workshop, we develop the vision, mission, and asso­cia­ted values together with you. Often this step is indis­pensable, as it clarifies the heart and drive of the company. Some companies have already developed this approach. Then we look to see if there are any adjus­t­ments needed.
If a vision, mission, and asso­cia­ted values already exist, we offer internal (and external) com­mu­ni­ca­ti­on services. Internally, it is most often about clearly passing on infor­ma­ti­on within the company, or about employee moti­va­ti­on. Companies often look for good ways to com­mu­ni­ca­te intern­al­ly. Here, videos by managers espe­ci­al­ly (for example CEO messages), as well as company events, are a very important part.
ARE THERE 'ADVICE-ONLY' PACKAGES?
We offer that as well. For some of our customers we are simply con­sul­tants and do not act as an executing agency. Here we want to offer you the necessary fle­xi­bi­li­ty. We are very happy to advise and want to think along with you and stra­te­gi­cal­ly move your company forward. For example, we can meet with your CEO or a small group of employees/leaders, arrange a Zoom call, or offer a half-day or full-day seminar on site. You can also book our CEO as a keynote speaker to bring new ideas and visions to your company with a moti­va­tio­nal seminar.
COLLABORATE WITH US
LET'S GET TOGETHER